This article collects ten Mexican recipes with corn tortillas that are appealing to those who enjoy trying new flavors. However, there is no need to go to a restaurant to eat Mexican food. You can easily cook at home and deserve tasty food.
Some advantages of these dishes include the fact that, aside from being nutritious, the ingredients required are less expensive than in other recipes. There's no doubt that you can make a delicious breakfast, meal, or dinner with just a few ingredients but a lot of flavors. Because knowing how to combine ingredients in the right order will result in a great menu.
Please visit our Shop!
1. Chicken & cheese Aztec cake
This dish requires about 20 ingredients to prepare. It is prepared similarly to lasagna by layering tortillas and drizzling ingredients and seasonings to create a thick cake. This dish is also known as Mexican lasagna or tortilla casserole, and there are numerous recipes with these names.
The difference between this recipe and lasagna is that it uses shredded pulled chicken and corn tortillas instead of pasta in lasagna. The remaining ingredients are common in Mexico, but can also be found in other countries.
2. Oaxaca cheese & black beans quesadillas
Quesadillas are another meal that can be made with corn tortillas. Simply fold in half and stuff with Oaxaca cheese, black beans, and sauce. If you don't have those ingredients on hand, you can substitute another type of cheese, such as Manchego, and even stuff it with vegetables.
It's great for breakfast, lunch, or dinner, and they're so quick and easy to make that you'll want more. Try this traditional Mexican dish and incorporate it into your daily menu.
3. Chicken taquitos
These traditional Mexican taquitos are both delicious and simple to prepare. It will be much easier if you already have leftover seasoned shredded pulled chicken in your refrigerator. But don't worry if you don't have any chicken; you can substitute other ingredients.
After stuffing the corn tortillas, roll them up and fry them until they are perfectly crispy. After you've finished making the taquitos, top them with lettuce, tomatoes, cream, cheese, and sauce.
4. Creamy chicken tortilla soup
This delicious soup contains shredded chicken, avocado cubes, cream, tomatoes, and chili peppers. I've seen some recipes that use corn tortillas to top this soup, but you can actually add them directly into the soup during the boiling process to soften those crispy tortillas.
However, the key to this recipe is to fry the corn tortillas before cooking the soup. Remember that the following recipe has been lightly adapted from the original Mexican recipe.
5. Enfrijoladas
Corn tortillas and fried black beans are the two main ingredients on this plate. Both are very common in Mexico, and can be found in any Mexican kitchen. Of course, you should have cooked and fried the black beans first. This stage is critical because you will be spreading the watery black beans on tortillas.
If you season black beans properly, you will be rewarded with delicious enfrijoladas. If you don't want to go through this step, you can always buy store-bought beans and fry them. For healthier meals, I prefer to cook beans. You will not be disappointed with this food; it is ideal for a nourishing breakfast while also being delicious.
6. Entomatadas
Entomatadas are distinct from enfrijoladas in that they must be stuffed with shredded chicken and rolled up like tacos. Because some recipes do not include pulled chicken, proceed with cream, cheese, and avocado. All of these ingredients make these recipes inexpensive and appealing to people of all income levels. So entomatadas are delicious and healthy, but if you want something spicier, mix in some chili peppers with tomato sauce.
7. Tostadas
Tostadas are a popular Mexican dish. This recipe calls for perfectly fried open tortillas, resulting in the crispiest tortilla possible. Spread the beans, which serve as the meal's foundation, primarily on that long, crisp tortilla. Then, cover with shredded chicken or ground beef and top with lettuce and tomatoes. Finally, drizzle with cheese and a spoon of cream. Add some hot sauce if you want it spicy.
8. Chilaquiles recipe
Chilaquiles are another traditional Mexican dish that can be red or green depending on the type of tomato used. Tortilla chips are required for this meal; when the tomato sauce is boiling, add the tortilla chips and let them soften.
Aside from tortilla and tomato sauce, epazote is a key ingredient that adds the finishing touch to a traditional Mexican dish. Chilaquiles are a great breakfast option, and when combined with eggs, you have a delicious way to start your day.
9. Tacos
One of the most well-known applications of corn tortillas is as the foundation for tacos. Tacos can be made with any combination of tortillas, ground beef, steak, chicken, chorizo, and pulled pork, and then topped with vegetables and sauce. The point is to top it with your favorite ingredients and enjoy them.
For example, if you're using chorizo, beef, or pork, top with finely chopped cilantro and onion. Always serve with a lemon slice and, of course, your favorite sauce. They are delicious and simple to make.
10. Flautas ahogadas (drowned flutes)
This popular dish requires large corn tortillas, which are immersed in a spicy sauce. They are similar to tacos in that they must be filled with shredded chicken that you have prepared ahead of time or use leftover chicken. So you save time and have a quick meal.
If you don't know what to cook, the sauce in your refrigerator can always save the day. To avoid food spoilage, I always make something with what's already in the refrigerator. It is definitely worthwhile to learn to make and experiment with new Mexican flavors.
Getting fresh ingredients is my recommendation for the most authentic Mexican food. This is how you will get the exact delicious flavor. For example, some recipes call for tomatoes and chili peppers; making a fresh sauce will be a welcome change for any of these tortilla recipes.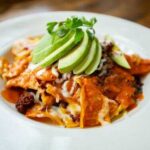 Print Recipe
10 Mexican Recipes with Corn Tortillas
This article collects ten Mexican recipes with corn tortillas that are appealing to those who enjoy trying new flavors. However, there is no need to go to a restaurant to eat Mexican food. You can easily cook at home and deserve tasty food.
Instructions
Chicken & cheese Aztec cake

Oaxaca cheese & black beans quesadillas

Creamy chicken tortilla soup
Notes
Calories were estimated using an online nutrition calculator. As a rough guide, it is not intended to replace the advice of a professional dietitian. The exact values can vary depending on the exact ingredients used.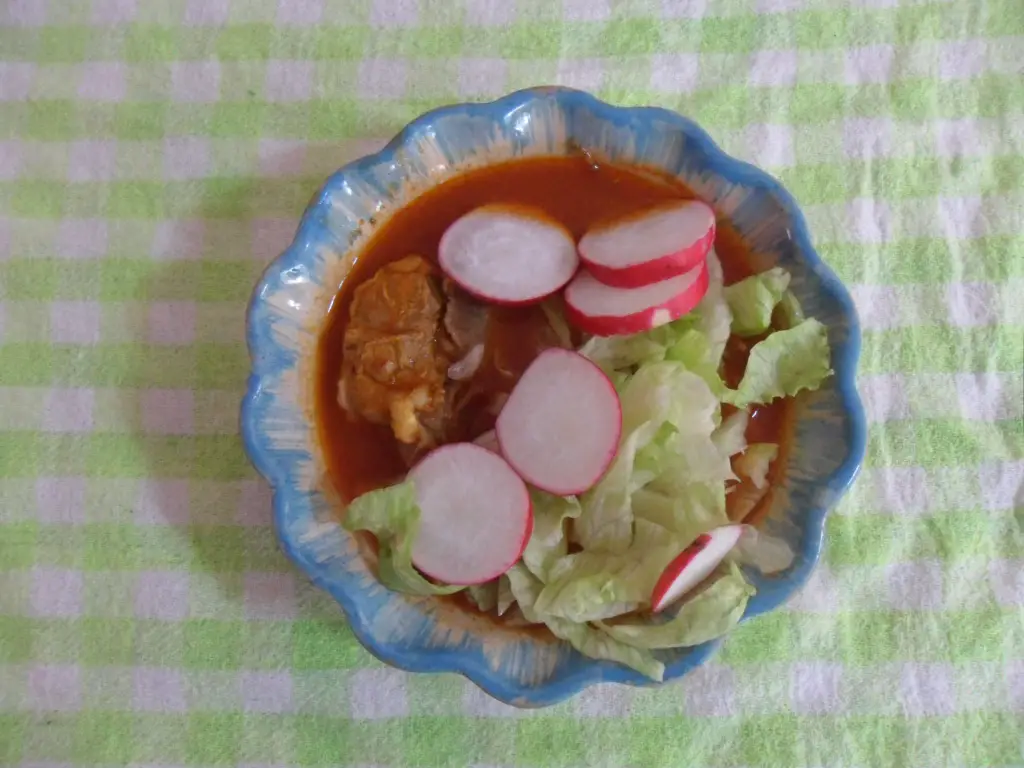 Welcome to my blog! I'm an air fryer enthusiast.